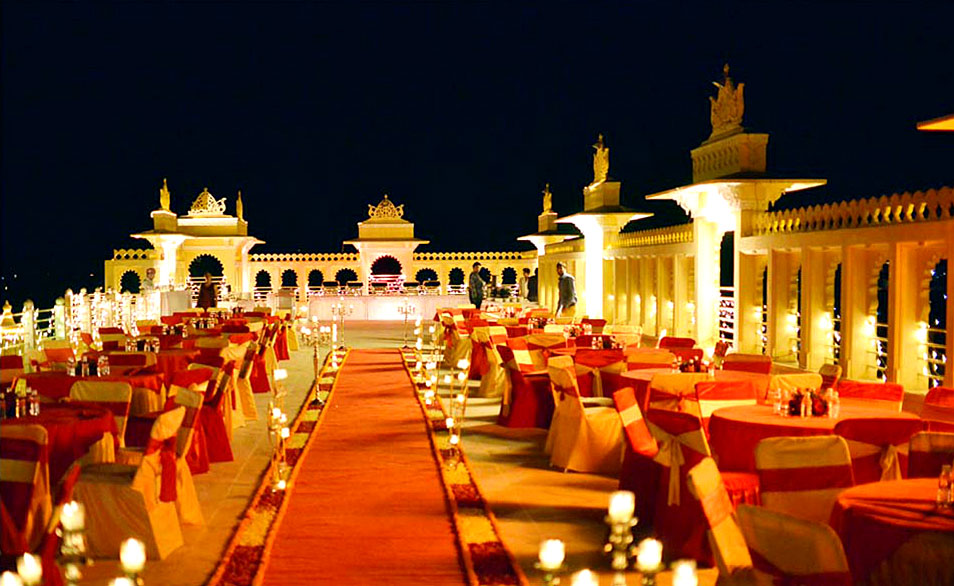 Are you thinking of doing a destination wedding in Udaipur? Then there are some points in what you need to do in having a destination wedding, which will be mentioned below:
1) You need to plan before: Planning is the best when it comes for a destination wedding in Udaipur. First thing you need to do is find a hotel of your own liking, which is convent for you. Udaipur is one of the most famous places to have a wedding.
2) Inform your guest before time: This is one of the most important things to do since your family can do all the arrangements ahead of time; you will have to inform them three months earlier.
3) Understanding the climate: Weather is an essential part into our lives because when deciding a particular date for your destination wedding, it is the best time to do in September to February in Udaipur. Then in these months, your relatives can do a bit of sightseeing in a famous place called "City of Lakes."
4) Get event managers to plan for your wedding: When you first visit Udaipur you will need to search for an event managers and let them do everything so that you can save your money and you don't need to travel nor pay your hotel since the event managers will manage that, you also will need to plan a meeting with the local flower shops and car rental companies in Udaipur.
5) Getting the vibes in Rajasthan: It doesn't matter where you do your wedding, it might be in a place, a resort, or a five-star hotel in Udaipur, getting the vibes in Udaipur is the best feeling ever. You will need to plan everything for the bride and groom to make them look at their best.
The groom can wear a sherwani with a Pyjama or a dhoti with a waistband or a kamarbandh. The bride can wear a lovely colored ghagra choli with an Odhani.
6) Plan the menu: You will need to feel the Rajasthan Royal cuisine so that you will have to get some traditional food and beverages to make your guest hungrier.
7) Get a DJ: A wedding without some Rajasthan folk music or your choice Rajasthan wedding songs are incomplete.
8) Get a professional photography and videographer person: You will need to call the photography person ahead of time so that you could have your pictures taken during the occasion to remember since your marriage will only happen once. Pre-shooting shoots are one of the most famous things to do in Udaipur. For couples who are still not married can even do their pre-shooting in Udaipur.
9) Your guest should have a safe and secure environment: It is essential for you to keep your guest in a safe and secure environment so that they will feel comfortable and have a fun wedding.
If you haven't done a destination wedding in Udaipur, then do not miss this opportunity to have a grand wedding in a place called Udaipur.