Goa, a paradise for tourists and of course, one of the top places to have a destination wedding. This ideal venue comprises of numerous resorts, banquet halls, and beaches where couples can plan up their dream wedlock.
The hotels and resorts are at a high-end pace as well on the budget section depending on gathering, accommodation, and location for the different ceremonies of a wedding. Here, we have specified a few of the best wedding venues in Goa meant undoubtedly for a memorable royal event.
1. Hotel La Paz Gardens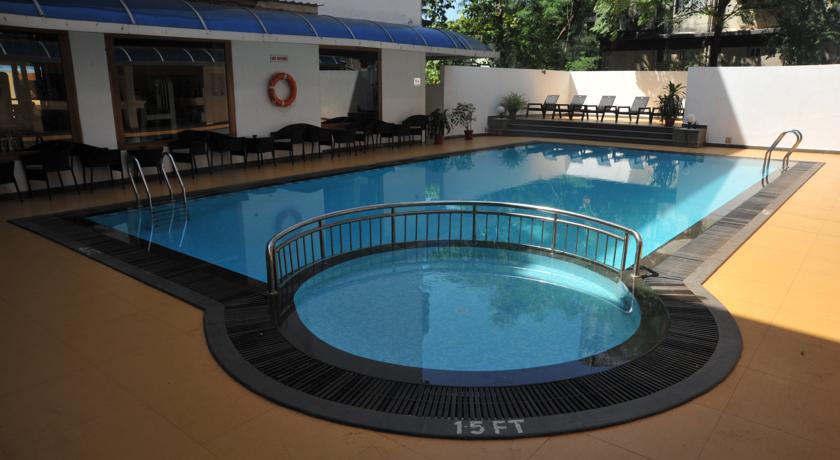 For affordable range, Hotel La Paz Gardens is an ideal venue to consider. Ideally located within the city, the hotel can host up to 25 to 200 guests for an intimate ceremony. The property has 74 rooms and offers comforting facilities with basic settings of décor, service staff, and alcohol license.
2. Prainha Beach Resort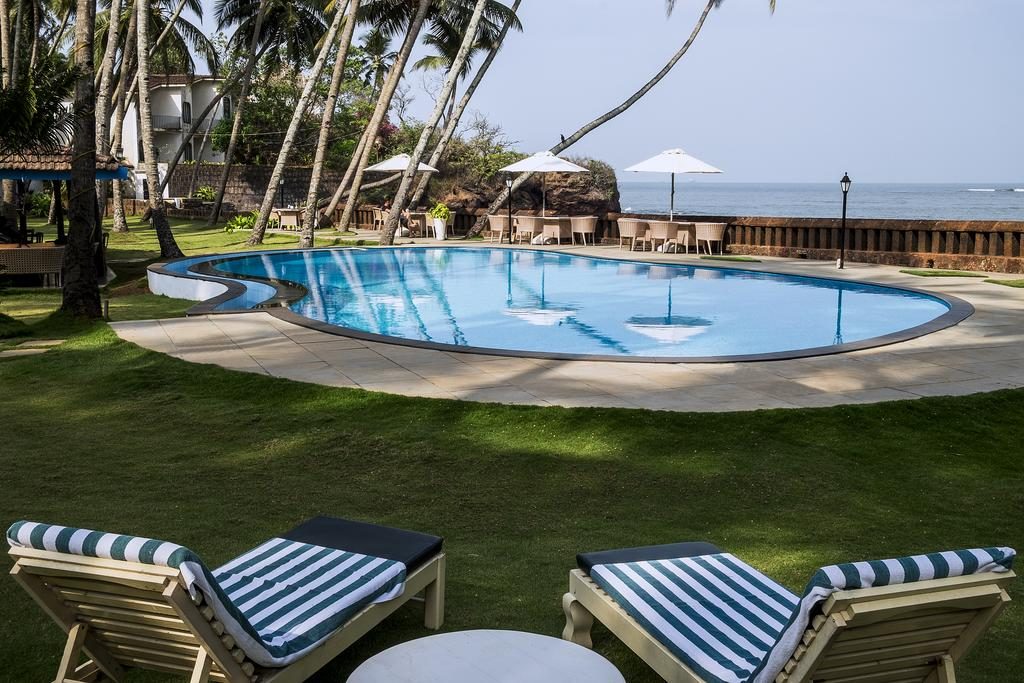 This is one such great venue in Goa with peaceful glory of the beach nearby. Prainha Beach Resort provides amazing hospitality with multi-event space along with 45 rooms to accommodate up to 300 guests. A well-equipped beach resort with modern amenities, this place ensures all the requirements for fruitful destination wedlock.
3. The Lalit Golf & Spa Resort Goa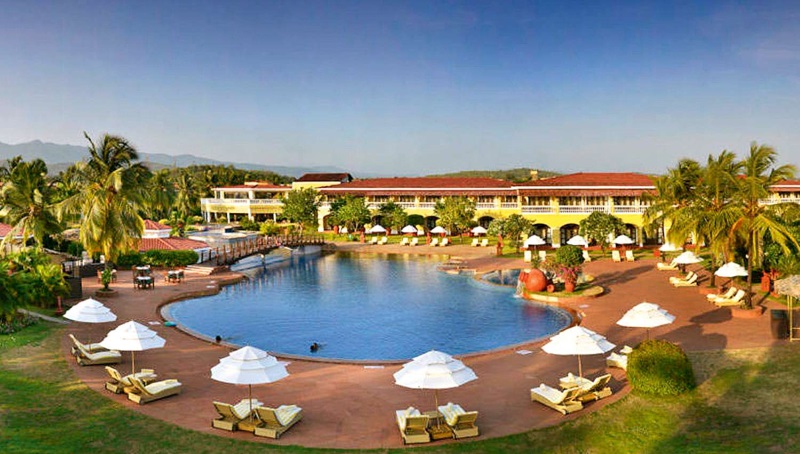 Spread over the 85 acres of land, this destination wedding venue in Goa is a haven of tranquility and natural grace. This beach resort has Baroque-Portuguese style architecture, lush green lawns and impressive golf course, which make it a perfect venue for a heavenly event. The legacy of the place lies in their facilities and world-class hospitality that are highly impressive for anyone staying here. Moreover, it's one of the immense 5-star properties in Goa with 255 extra large suites, and 8 are exotic villas to accommodate up to 700 guests for a wedding.
4. The Leela Goa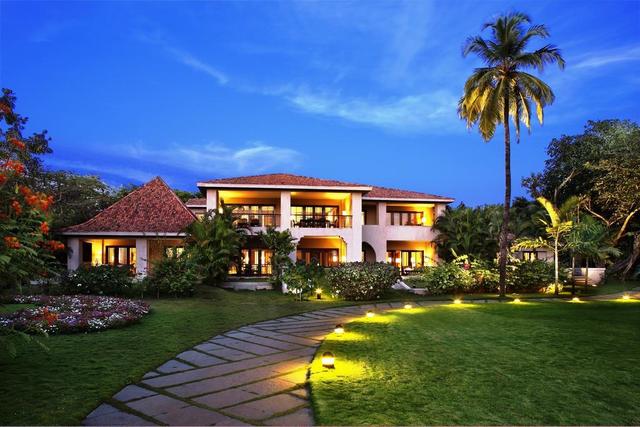 Most elegant, tremendous, and desirable wedding venue in Goa, this 5-star property covers everything within it. The Leela Goa has a grand banquet space along with indoor and outdoor spaces for overall wedding ceremonies. Located in the outskirts of the city, this hotel can manage the occupancy of 500 guests at once.
5. Alila Diwa Resorts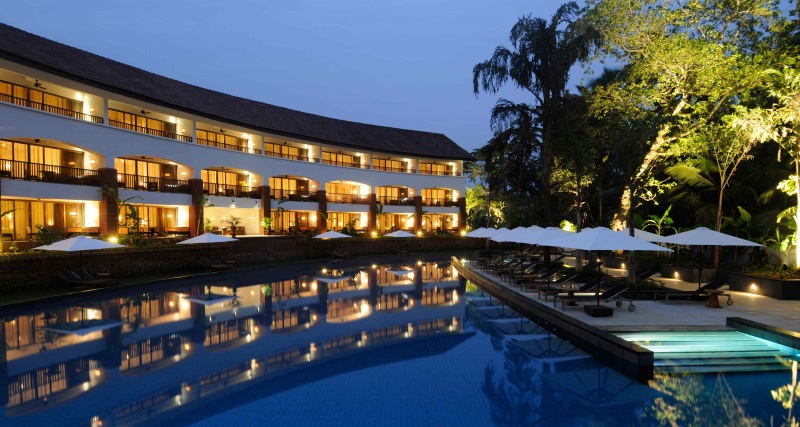 If you are rolling your eyes in search for a destination, which is beyond amazing and assures a profound wedding experience, then this place ranks the highest amongst all the wedding venues. AlilaDiwa Resorts has the contemporary Goan architecture that fits perfect for royal weddings. The site offers the capacity of 1000 guests, making it one of the grand properties for wedding receptions.
6. Aguada Anchorage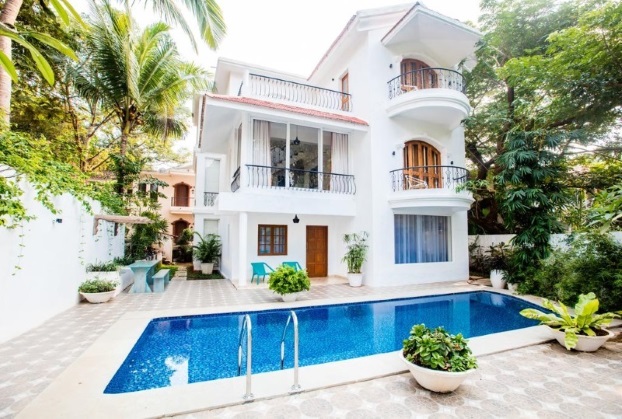 Located in the outskirts of Goa, these beautiful wedding destinations in Bardez can host and serve you better than your expectations. For special events, Aguada Anchorage is a perfect example comprising modern amenities undercurrent minimalism. A well-equipped venue with the best of facilities at pocket-friendly rates is something that you will surely consider for a budgeted wedding. The property has 65 rooms that can accommodate up to 250-300 people at a single time.
7. Park Hyatt Resort & Spa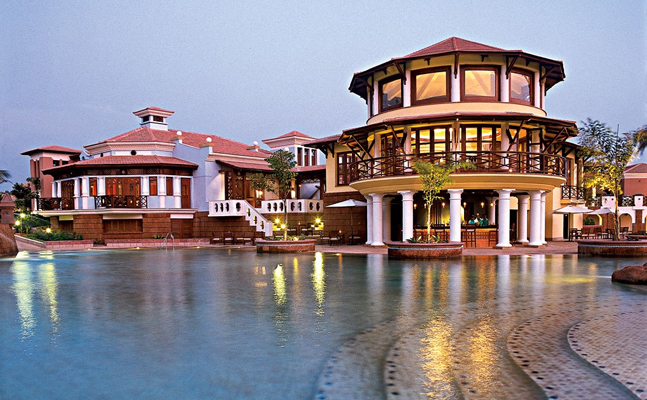 This Luxurious hotel in Goa has a famous ballroom that is ideal for any grand ceremony. With the splendid theatre-style seating, the property has beautiful backdrops and interiors within the indoors and outdoors. Park Hyatt Resort can accommodate up to 1000 guests for any wedding.
If you know any of the venues that we should include in our lists, then do specify in the comments section below and consider an event planner first before making up your mind for destination wedding.