A once-in-a-lifetime occasion, a wedding is a very special event that deserves to be hosted in venues that match the vision, scale and rich sentiments of the celebrations. That's why the grand properties of Taj Palaces make for fascinating wedding venues with their noble spaces, unique architecture, luxurious decor and unparalleled hospitality that the chain is known for.
Taj is the custodian of some of India's most iconic palaces in India that are steeped in history. These wonderful properties infuse modern weddings with a fashionable mythical vibe. Everlasting Weddings at the Taj embody the long-term legacy of heritage and celebrations hosted here result in lasting memories.
Taj Palaces serve up attractive experiences for weddings, be it in the form of a couple's entry in an antiquated horse-drawn carriage, or a vintage car, alongside multi-course dinners in royal dining spaces where every guest feels like royal family. Take a look at a few real-life weddings hosted at some Taj Palaces that allow couples to escape the expected and step into the luxurious world of Indian royalty.
1. Umaid Bhawan Palace (Jodhpur)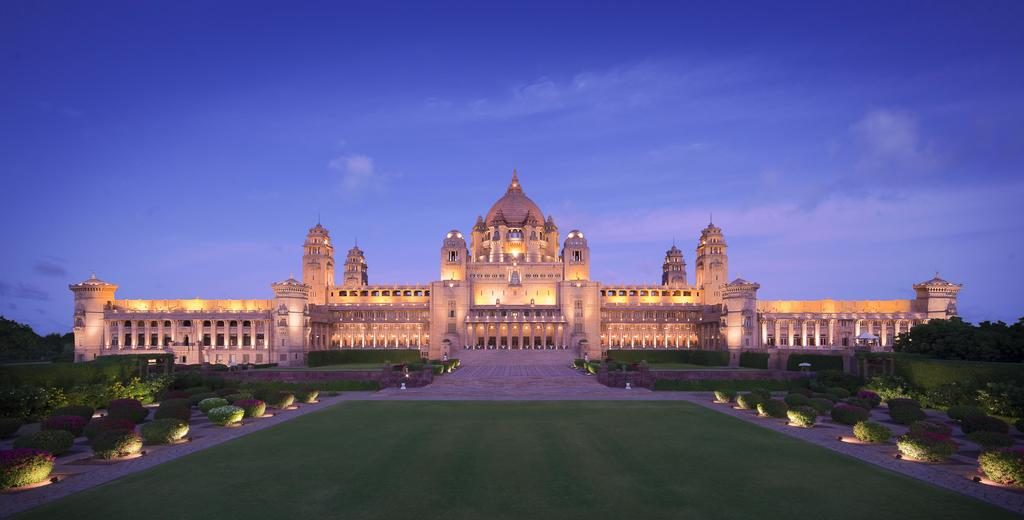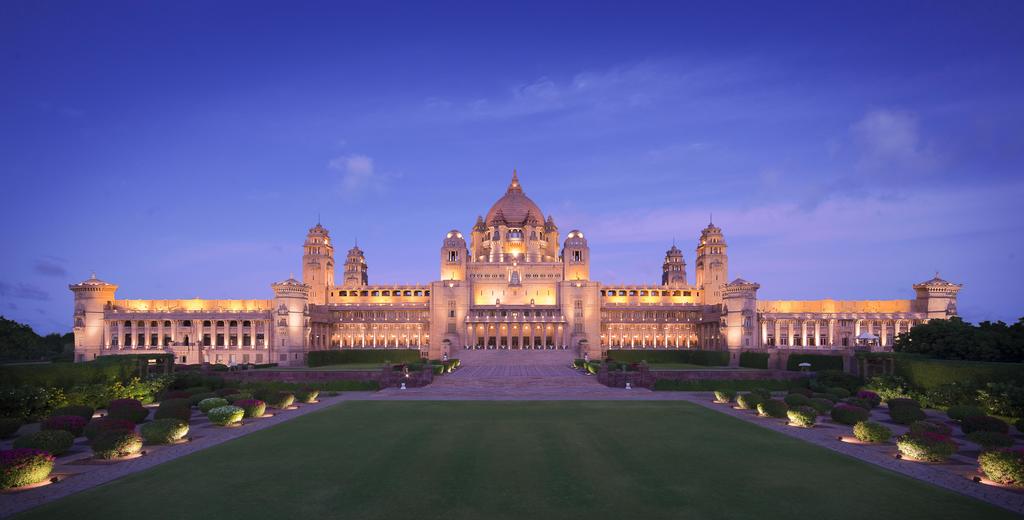 An ornament in Jodhpur's crown, the expansive five-star Umaid Bhawan Palace, situated at the highest point on Chittar Hill, is an supreme property built between 1928-1943. Its 26 acres of deluxe grasslands offer a beautiful contrast to the extensive front of the sandstone structure. Guests will love staying in the 70 Art-Deco style rooms and suites, and exploring the internal museum. A wedding here is bound to impress anyone who attends thanks to the gorgeous majesty of it all, while the warm hospitality ensures that every guest will feel like they are at a home away from home.
2. Taj Lake Palace (Udaipur)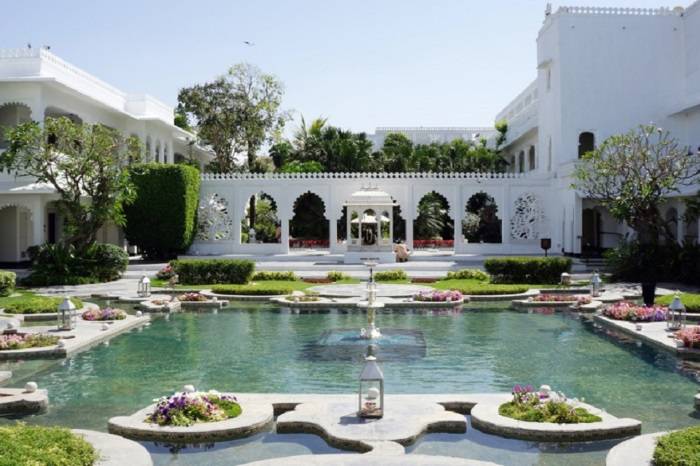 A summer palace built in 1743, the white architecture of the Taj Lake Palace in Udaipur, is a fascinating view as it appears to be floating on the peaceful waters of Lake Pichola. Reachable only by boats, this property offers magnificent views of the Aravalli and Machla Magra Hills and Jag Mandir that is located nearby. With 65 luxurious rooms and 18 grand suites, Taj Lake Palace is the perfect destination for a friendly wedding with a royal feeling. Every corner of this heritage property offers a vantage point for perfect pictures, be it the terraces, kingly courtyards, ballrooms and beautiful corridors.
3. Taj Falaknuma Palace (Hyderabad)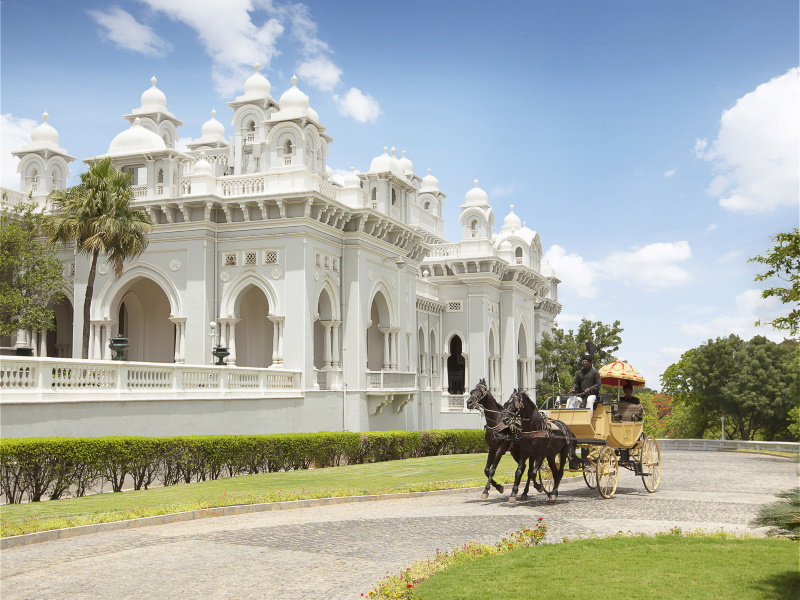 The former palace of the Nizam of Hyderabad, the Taj Falaknuma Palace is a magical residence in the clouds as it is situated 2,000 feet above the bustling capital city of Telangana. The rich heritage of the 'City of Pearls' shines in every corner of this five-star colonial-style property that dates back to 1894. It offers a enchanting mix of vintage experiences – think attractive horse-drawn carriages and opulent Belgian chandeliers – to modern and luxurious amenities. Almost every corner of the Taj Falaknuma Palace makes for a persuasive frame, be it the Grand Staircase, slumping gardens, or the magnificent Durbar Hall. Relive the imperial lives of the princely Nizams with every celebration hosted here and relax in style with your pick from the 60 restored rooms and suites of this stunning property.
4. Jai Mahal Palace (Jaipur)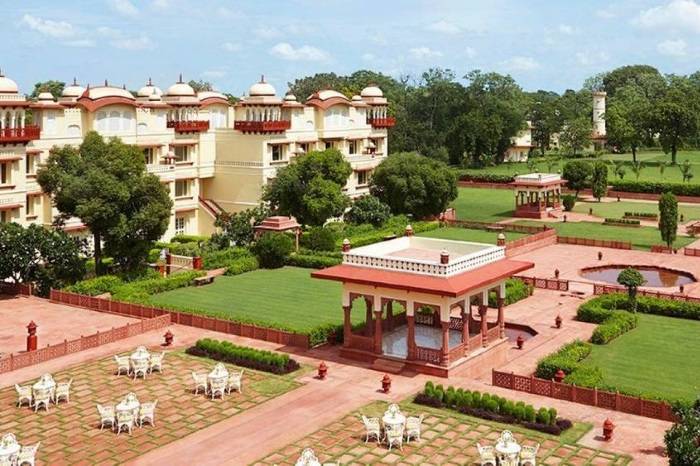 It doesn't get any impressive than the Jai Mahal Palace in the 'Pink City' of Jaipur which was built in 1745 and is now a five-star luxury hotel. The striking property showcases Indo-Saracen architecture and is set in the middle of 18 acres of landscaped Mughal gardens. With 94 rooms and suites, Jai Mahal Palace offers superior place options, and caters to both adjoining events and large-scale functions. Majestic lifestyle here before stepping out to explore the shopping and sightseeing attractions of Jaipur City, located just a short distance away.
5. Rambagh Palace (Jaipur)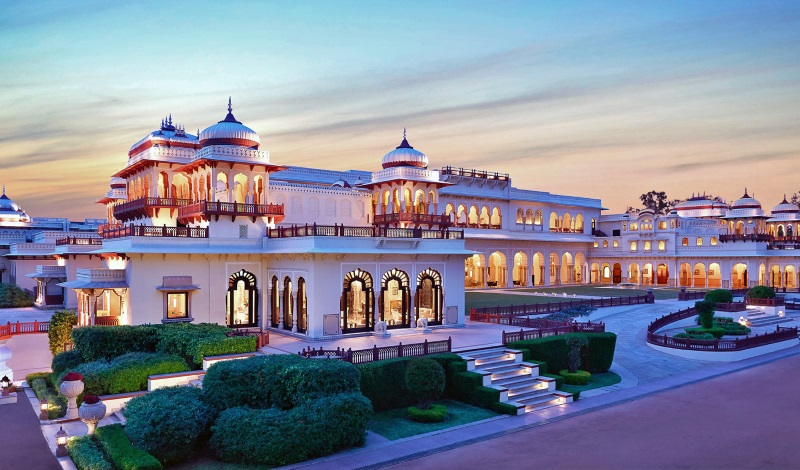 History comes alive at Jaipur's Rambagh Palace which was built in 1835. From the hand-carved marble structure to the sandstone handrails and striking domes, this splendid property was the residence of the Maharaja Sawai Man Singh II and his queen, Maharani Gayatri Devi. Its 78 refurbished rooms are stunning with luxurious decor and all modern comforts. The best of Rajput dignity is marked here, from the clipped gardens to the 18th-century ballroom with magnificent crystal crown, sports-themed Polo Bar and diverse indoor and outdoor events spaces.