"Marriages are made in heaven, but celebrated on earth." For admiring the unity of two souls written right from the birth requirement of wedding venue hits on the peak on priority. And, choosing a wedding destination like Pushkar is something that can leave people amazed but excited as well. One of the offbeat destinations in the region of Rajasthan, this small town has cultural vibes that are magnificent and relaxing for the hipsters.
Blessed with local economic markets and beautiful temples to visit, the city also has few of the wedding venues that can turn up comfy vacation mode of any of the visitors.
Here we have listed the best wedding venues in Pushkar as per our consideration for hosting your destination wedlock.
1. Kanj Avtar Resort: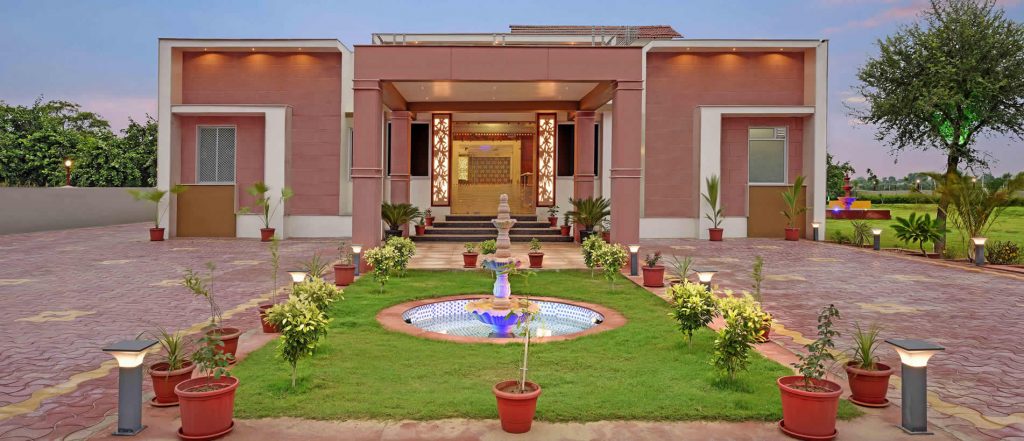 The property is near to all the areas of transport, which makes it ideal for stay and visiting commercial establishments in and around the city. Kanj Avtar Resort is a suitable wedding venue that offers all the facilities, leisure, and hospitality for your guests. The property is versatile for every occasion from Cocktail to reception and can accommodate 750 guests within its area of Banquet and Lawn.
2. Winter Mountain Resort:
Summed up with a pleasant ambiance, Winter Mountain Resort is located by Vaam Dev Road in Pushkar. One of the destination wedding venues, this property has two lawns to accommodate up to 1000 to 2000 guests approximately at a single time. Hence, one can easily select this place for the reception or any other special occasions for a wholesome gathering.
3. Dera Masuda: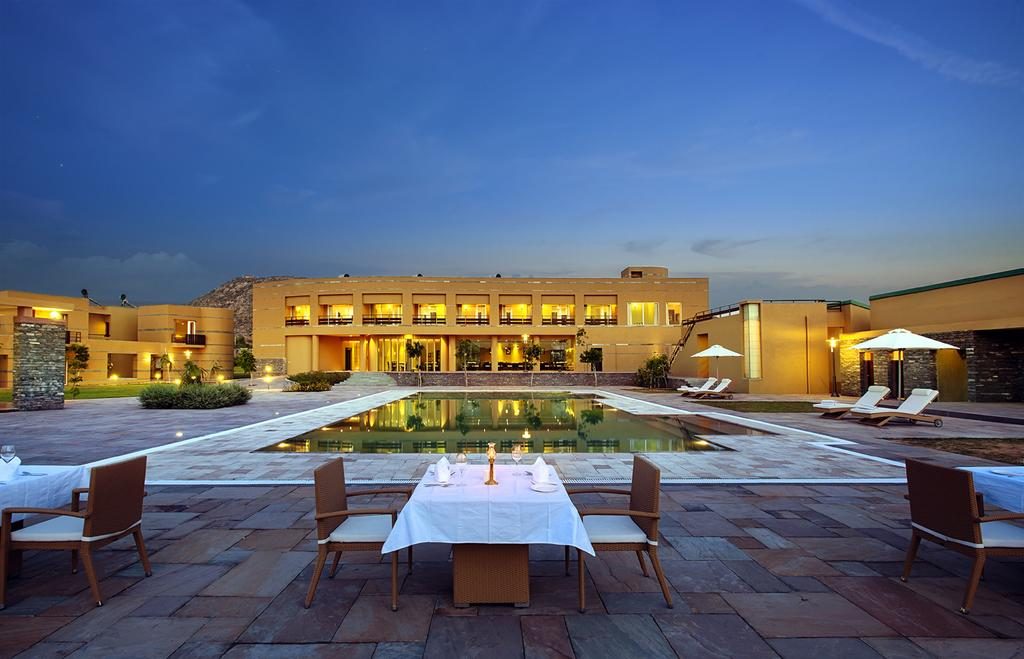 A luxurious resort in the city of temples for hosting grand and royal weddings! Dera Masuda is one of the top wedding venues in Pushkar that is surrounded by natural greenery. The property has 30 rooms comprised of outstanding facilities, serene outdoor backdrops, and swimming pool by the side of lush green gardens for making the stay comfortable and wedding memorable for your guests.
4. The Westin Pushkar Resort & Spa: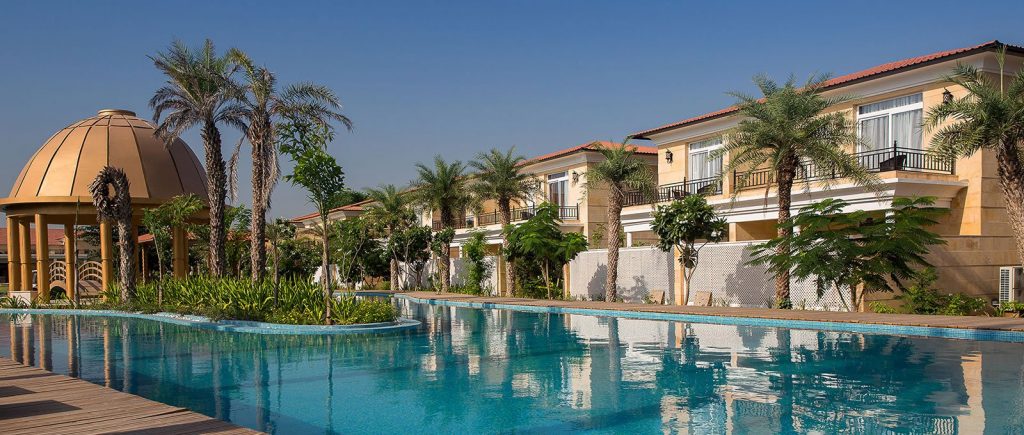 This is one of the best luxury resorts and wedding venue in the city of temples! The Westin Pushkar Resort & Spa is the famous relic to experience traditional hospitality with advanced facilities and global standards of services. The property can board around 500 guests within its banquet and garden area for a destination wedding, party, or any special gathering. Apart from all, it has 98 rooms, which is ideal enough for the accommodation of your guests.
5. Aaram Baagh by Pachar Group: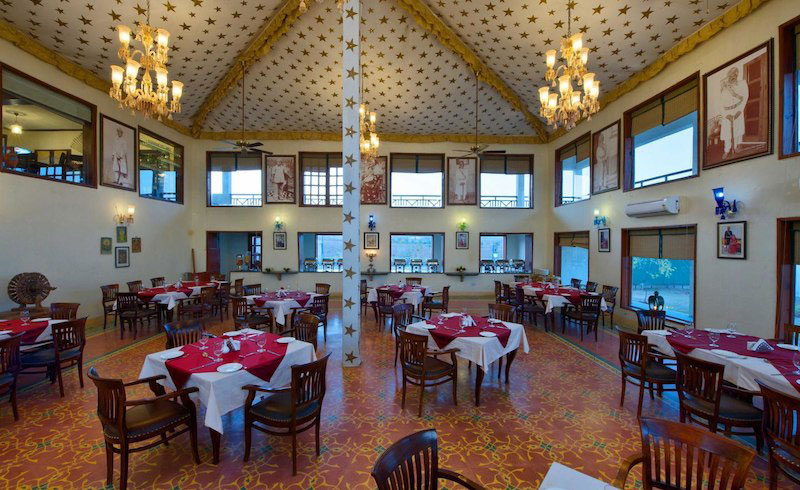 It's a beautiful, affluent resort that has a peaceful arena and located in the outskirts of Pushkar in Village Motisar, Ganhera. Aaram Baagh Resort & Spa is one of the unique destination wedding venues with 71 tents to accommodate your guests. The property has two lawns, which can host around 800 people. There are two banquet halls for indoor events with the seating of 100 in each and all the in-house facilities available for the pleasure of your wedding guests.
6. Bhanwar Singh Palace: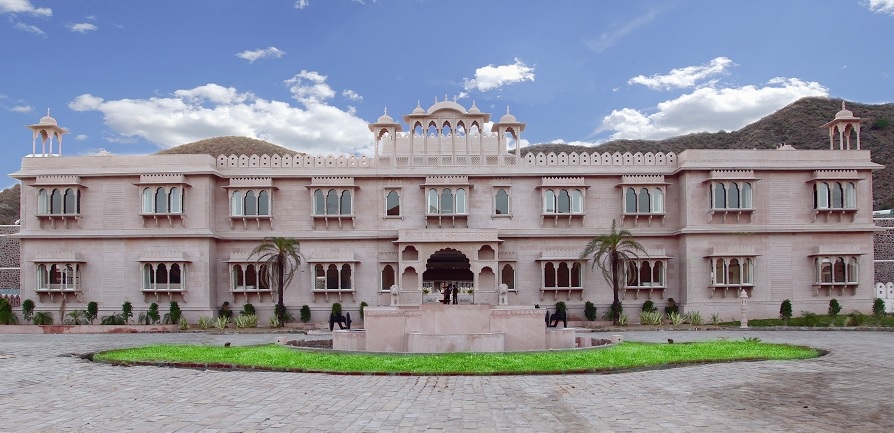 A palatial property situated away from the entire bustle and hustle of the city, Bhanwar Singh Palace is a luxury independent spa resort that offers 61 modern rooms divided as 44 Royal Villas and 17 Standard Rooms. The resort boasts a fantastic view of Aravalli Mountains and five outlets including a bar, center lawn, all-day dining hall, one private party garden, and a grand tranquil courtyard that can hold up to 8000 people at a time for any function.
7. Sajjan Bagh: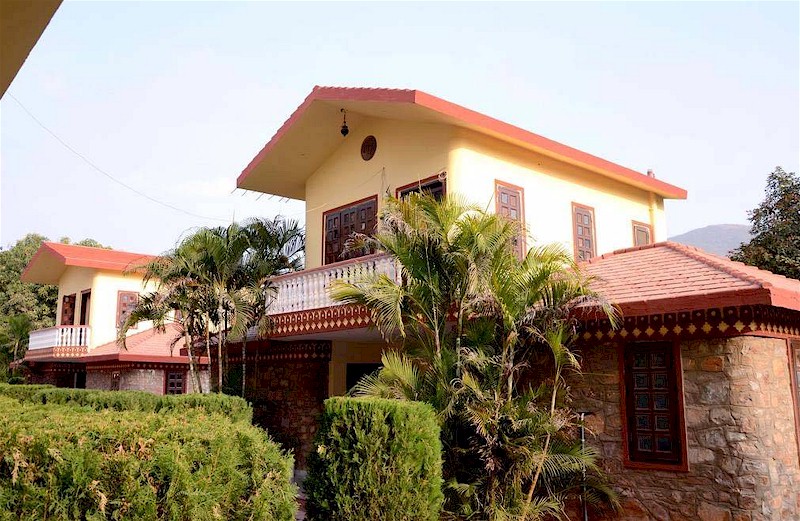 Situated in the rose valley of Pushkar, Sajjan Bagh is a wedding venue that is hosting royal affairs since 1999. The place has an elegant lawn that can hold around 700 people with a seating capacity of 500 people for intimate gatherings and ceremonies. Most of all, the festive appeal of this property leaves everyone delighted with unmatched exuberance.
Fellas! If you are planning to have a destination wedding in Rajasthan, then do consider this list of best wedding venues in Pushkar to have an imperial experience for your lifelong memories.