Weddings in India have always been in the highlights for their plush arrangements, traditional stuff, regal elegance, and surprises at every step for family and friends. And, when it's about having a destination wedding then, it's a prior consideration of choosing the Venue to make the first move towards a royal ceremony.
Therefore, talking about the noble, Jodhpur in Rajasthan is considered as one of the ultimate wedding destinations along with Udaipur and Jaipur for grand traditional weddings. Holding the beauty of majestic palaces, luxurious resorts, and heritage properties, wedding locations in Jodhpur sums up everything in them that you can probably just think off.
Here are some of the best wedding venues in Jodhpur that are ideal for an incredible marriage.
1. ITC Welcom Hotel: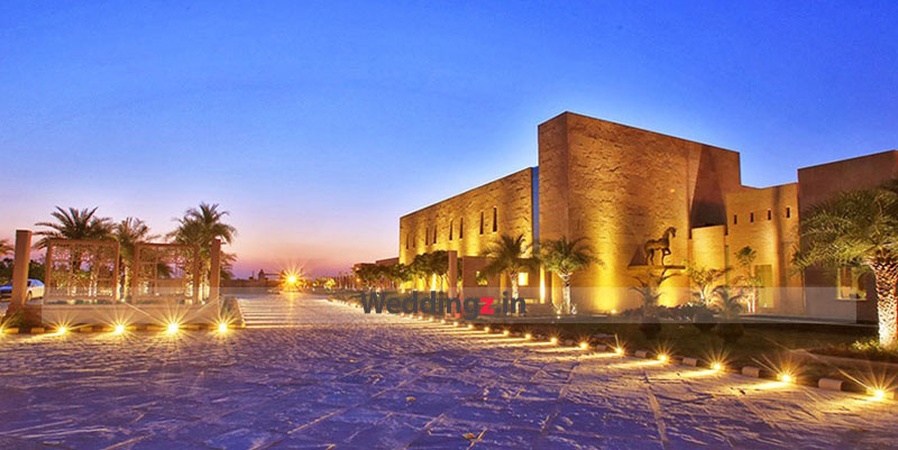 Comprised of 98-rooms, Welcome Hotel has its glory paired with imperial shades along with modernity. Imagine a reception in a Mandore Bagh, banquet garden with an open-air act, seems beautiful isn't it! With modish features, this property is located at the edge of the Thar Desert.
2. The Umaid Bhawan Palace: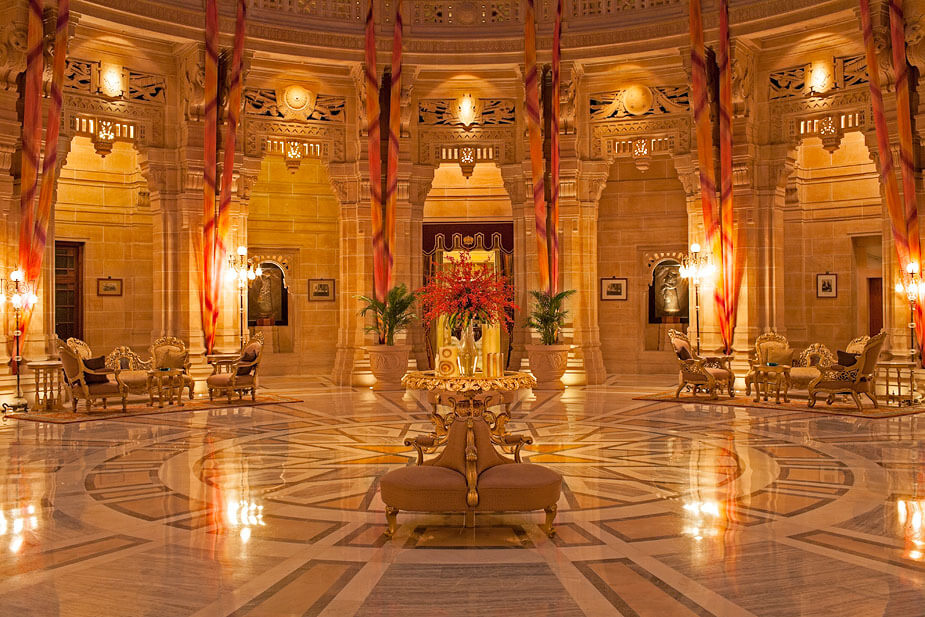 Getting hitched in the world's sixth largest private home, well! It's more like a dream come true. Owned by The Maharaja Gaj Singh, The Umaid Bhawan Palace is the abode of Jodhpur's Royal family. With luxurious facilities, it has 64-rooms with private terrace setting imparts a magical experience of being a host of world-class service.
3. Indana Palace: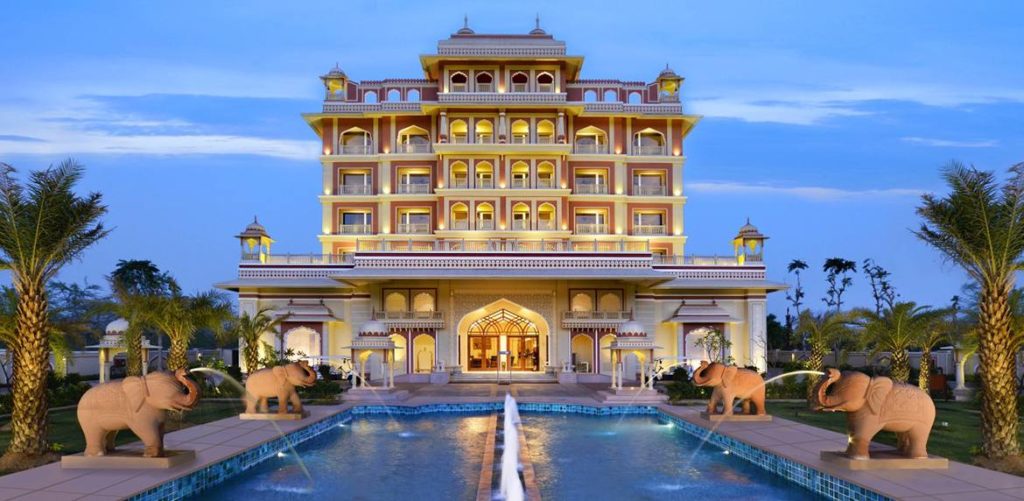 Perfect to have a destination wedding in Jodhpur, Indana Palace can never go wrong with it's 80 elegant and contemporary rooms for your guests. Huge banquet halls and landscaped garden along with party rooms, the palace has various options for wedding ceremonies.
4. Raas: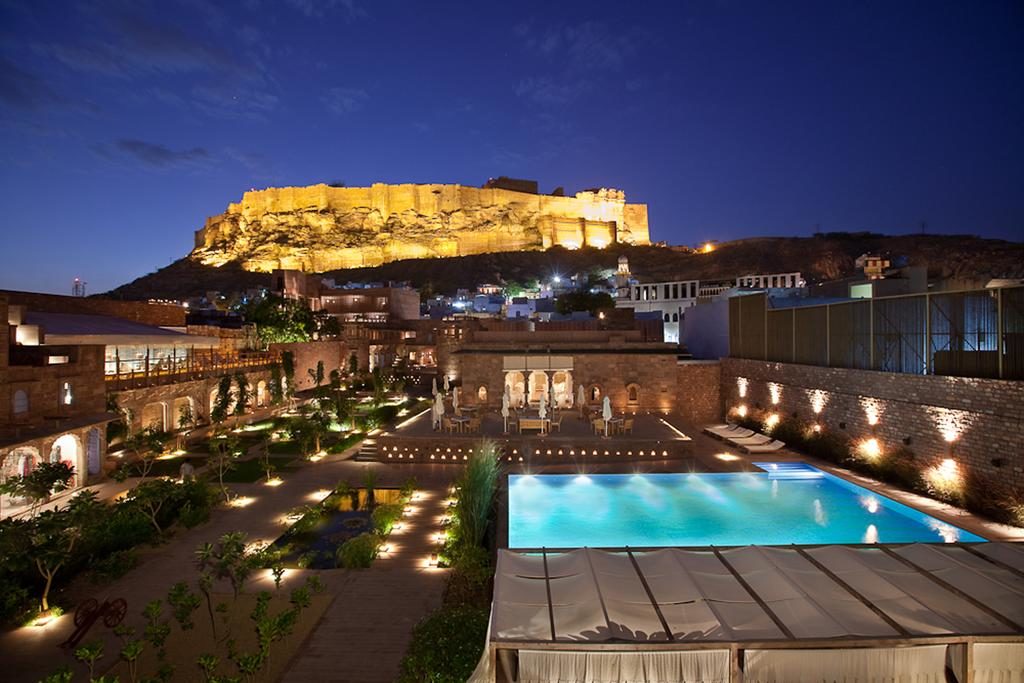 Done up in Ancient Haveli Style, Raas overlooks Mehrangarh Fort. Asia's best fort, this property has 40 Garden rooms and Heritage suites. Guests can also have a view of the step well that is here since 1740. Apart from this, The Darikhana or Chamber of Carpets and the Baradari Lawns bestows regal look to destination weddings.
5. Vivanta by Taj Hari Mahal: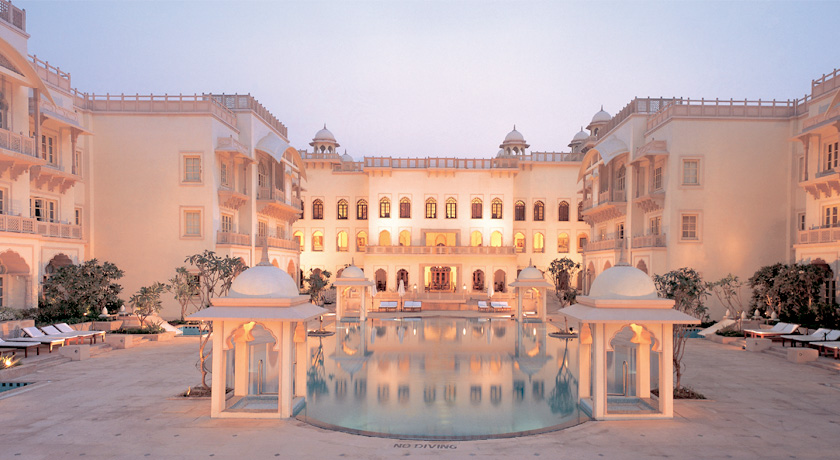 Wedlock under the glass chandeliers of Amar Hall with authentic hospitality and services, this property of Vivanta By Taj is one of the prime suggestions by destination wedding planners. Assorted with 93 rooms, tempting suites, and contemporary interiors, Taj Hari Mahal wins the hearts of all at a single glance.
6. Ajit Bhawan: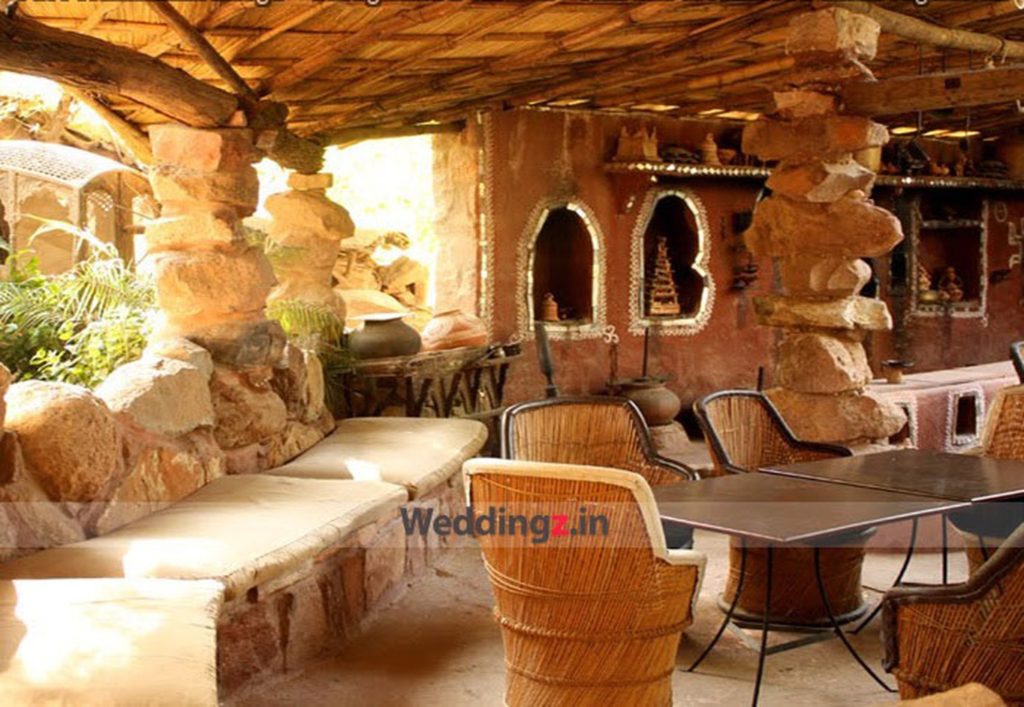 Heritage décor, 75 supreme suites, and sit out balconies are ideal for a premium wedding. Ajit Bhawan is a majestic wedding destination followed with Princely State Lawn, Rajput interiors, and luxurious pool adds charm to your wedding.
7. Ranabanka Palace: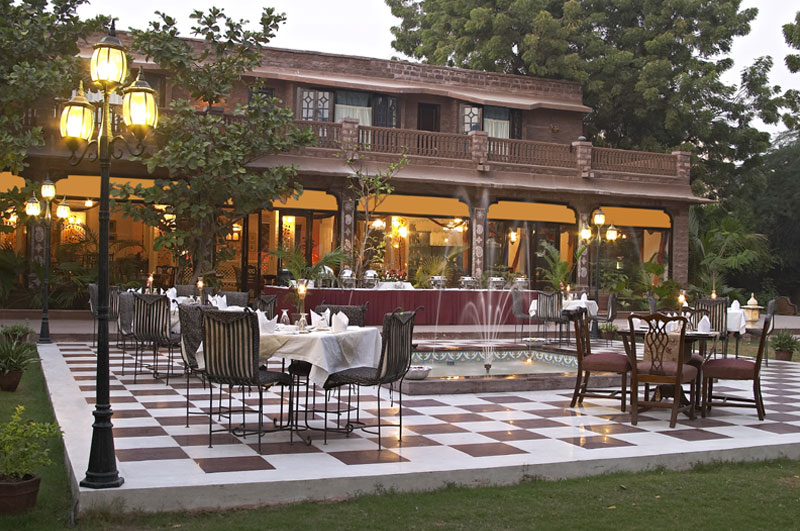 This fantastic venue was built in 1927 and is a classic gemstone for all wedding ceremonies. Ranabanka Palace has royal apartments for a historic stay along with 90 rooms spread across the Jodhana courtyard. Full of gardens, terraces, rooftop, and the Rajput hall, add glitter to every wedding moment here.
Surprisingly, Jodhpur has many options in the gardens and banquet halls as well to get engaged or hitched within budget. And, if you are planning your wedding in Jodhpur, make sure to take a look at this list and consult an event planner for a worthy catch.