Is your wedding shopping done? Have you bought all the essentials that you require on your D-day and even after that! Well, these are the primary questions that every couple face when the time of marriage is on-board.
Before the wedding there are a lot many things that every couple needs to check on that are exceptional from their wedding outfits, pre-wedding shoot, wedding cake, photographer, etc.
Especially, when it's onto the bride, for her personal belongings, it's an ideal way to get things done on a prior note. So, here we have made a bucket list for brides take a look and revive their wedding essentials that are required before marriage.
To-do things for Bride
1. Pre-bridal Package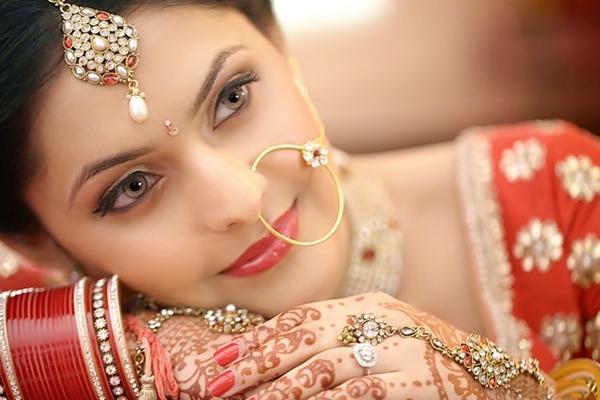 One of the foremost things that should be in every bride's bucket list is the pre-grooming before marriage. The packages of pre-bridal are always considered prior 1-2 months of the wedding depending on your body and face requirements.
2. List of friend's accommodation
Brides! You just don't have to focus on self but your squad too. If you have friends coming all the way from outside to attend your wedding, it's somewhere your responsibility as well to check on their accommodations and comfortable stay at your entire wedding.
3. Emergency bridal kit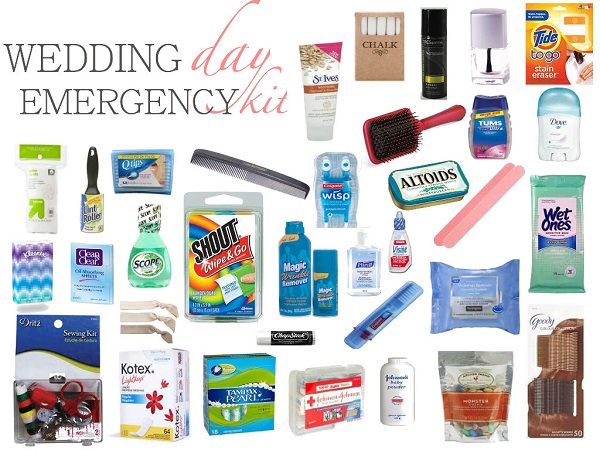 It's never that easy to keep your face click ready all the time. Especially for the brides when they always have to look glowing and happening by keeping away all the stress and tiredness far from their eyes and face. So, it is a must thing to have an emergency bridal kit that should contain your makeup essentials like a compact, BB cream, foundation, concealer, eye-liner, lipstick, mascara, comb, and of course an energy bar for snacking to keep the hunger away.
4. Stuff packaging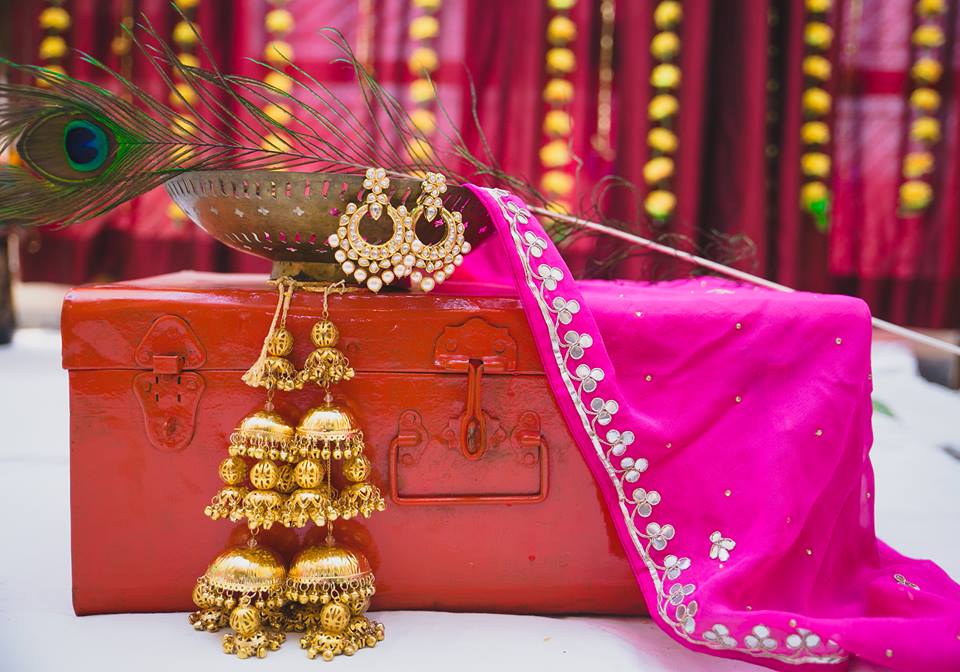 While going to the different house, you might require many things that are not easy to pack all of a sudden on a quick note. So, when you are packaging your stuff like outfits, makeup, bags, shoes, jewelry, etc. make sure to keep it sturdy and wrapped properly as per travel as well normal to avoid the last minute delays when your things are set to go with you at the new place. Also, make sure to keep little hacks like a needle, thread, extra pair of bangles, and an emergency outfit to be stress-free in need.
5. Return gifts for your gang and special guests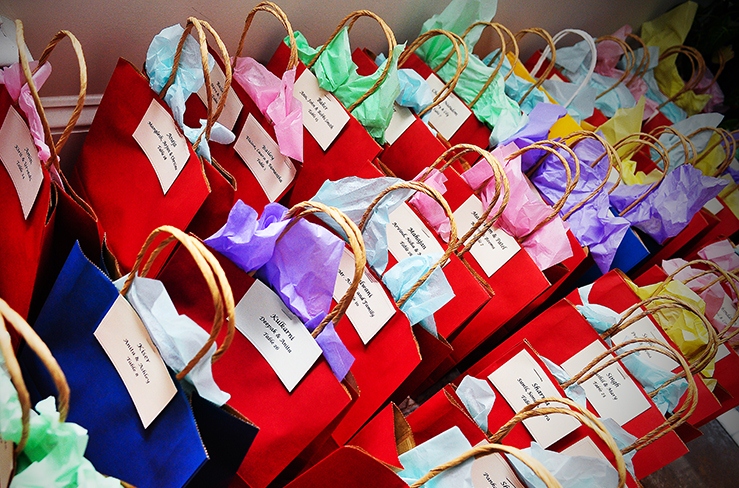 Your girl gang deserves some best of pampering on your wedding from your side. And, being a bride, it's your prime responsibility to keep all of your special guests and girlfriends happy with hampers and return gifts while bidding good-bye.
6. Bridal Shoes, jewelry & accessories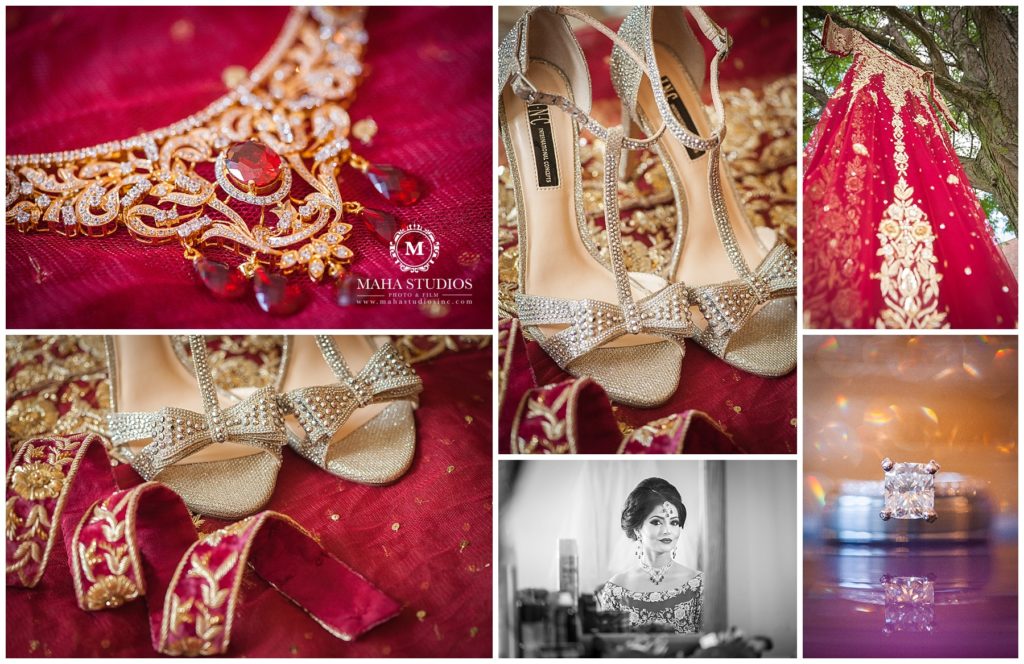 At the time of wedding after outfits, the key things that you need to tick mark on your checklist are bridal shoes, jewelry, accessories, and hair veil. So far these are mandatory to make you look as a newlywed and ready as well for every look you acquire on your wedding.
7. Lingerie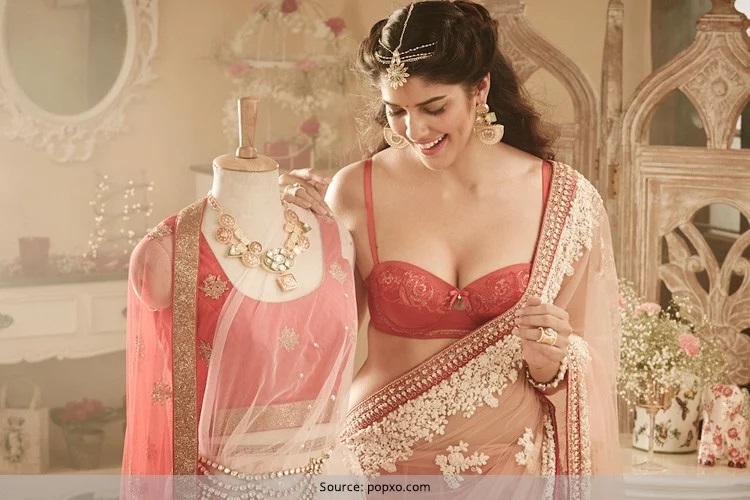 When you are done with outside sources, make your attention to the keen inner side too. For your perfect honeymoon, travel, and even after you are back in your new home, the essentials like garments and lingerie needs to be comfortable to get you going all day long even if you are tired and not in a mood to change the clothes. And, this is more like if you are cozy inside, you are happier outside.
So, folks! That's our unique addition and note for the brides to be. And, for checking out the wedding essentials for the groom, follow here to mark your list and make sure not to forget any out of this.