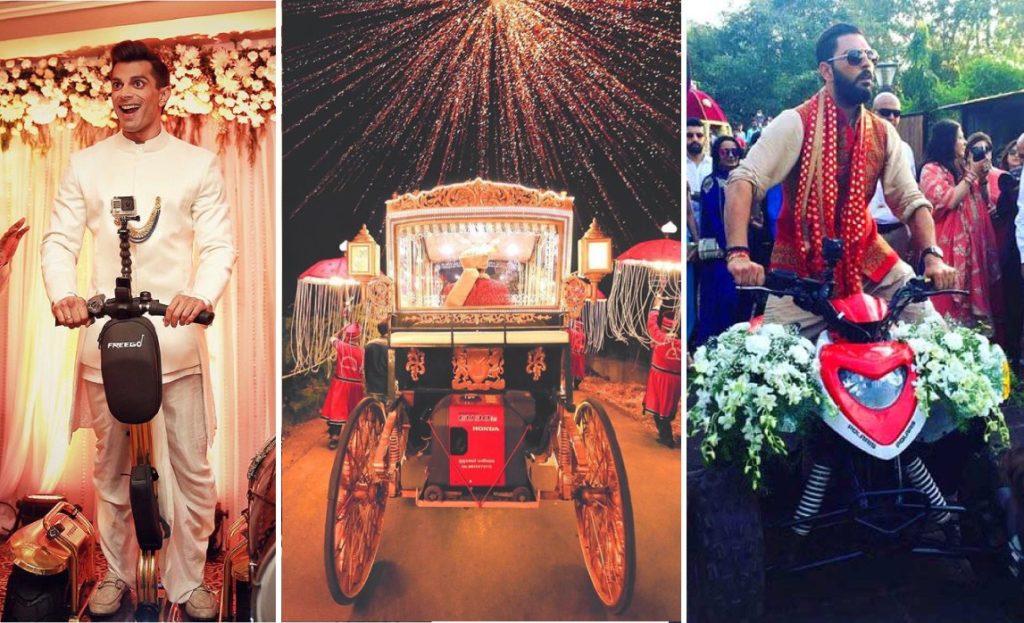 What it feels like to take charge of your own entry into the wedding to show up your swag, it's mighty to express that many of the grooms are interested in spicing up their celebration just like their brides. Nowadays, with every passing year, it's been a task to make a wedding memorable for everyone. People expect something unique always on such events along with other arrangements. And, when it's about the entry of the groom then, it should be way more special than anything else. No wonder solo entry of the bride and couple entry is appreciated, but groom's entrance towards the mandap is worthwhile to watch.  
Here are few of the unique entry ideas for the Grooms to be to light up the occasion and ditch that typical entry over the horse with the baraat.
1. Handsome with some gorgeous ladies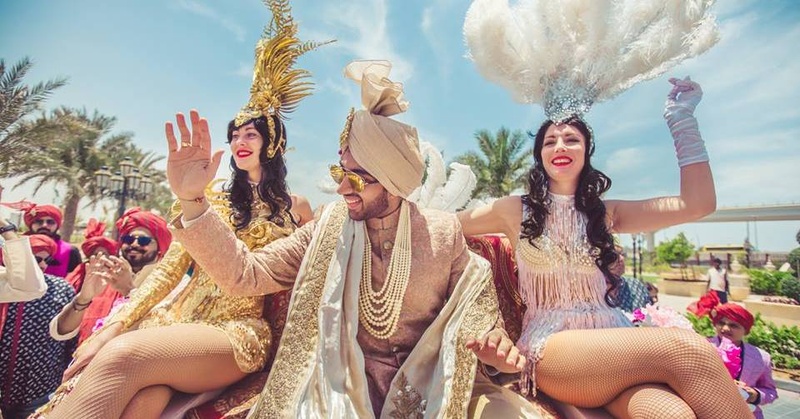 Oh, Munda Kukkad Kamal Da! Now, this is a concept that sounds crazy but suitable enough for both traditional as well contemporary style wedding. Entry with some gorgeous ladies is a style statement amongst most of the grooms nowadays. And, on top of it, this is the trendiest way to pull off your swag and show that you are not less than your bride.
2. A Royal chariot with cold pyros
How about taking an entry and being the highlight of everyone's eyes in a majestic form. Royal chariots with horses and with the touch of cold pyros on its sides never go out of choice when it's about Groom's entry. Adding brownie points to it this entry is best for couples as well.
3. Love for Vintage or Convertible luxury Car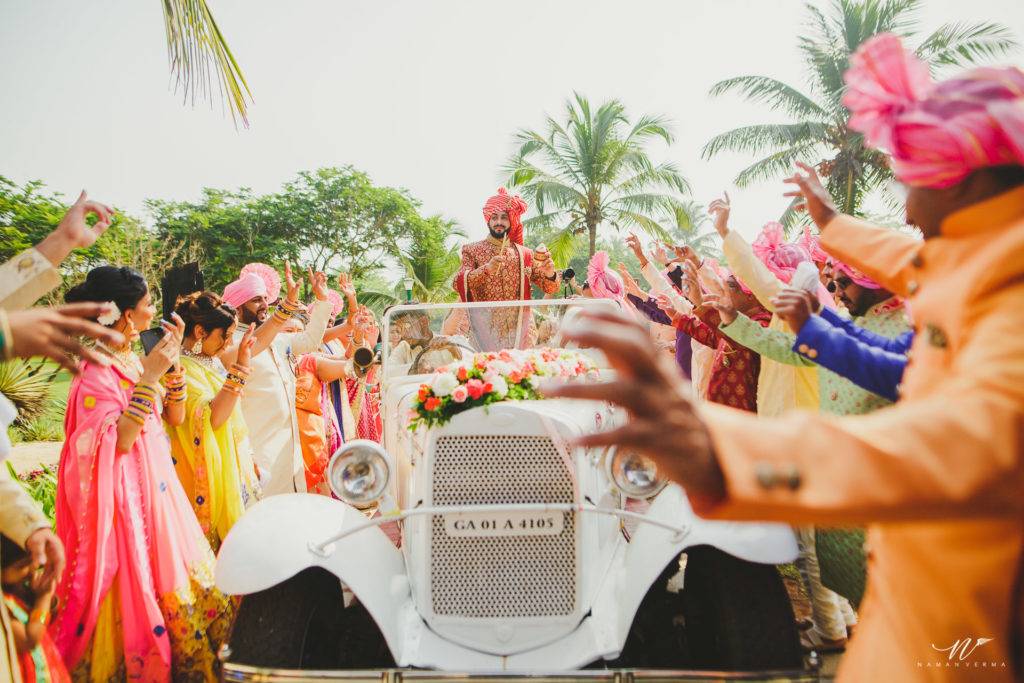 For the racing freaks and the one who is the admirer of vintage cars that can remind anyone of the era of the '60s then, this is one of the groom entry options that is suggested and convenient too. A vintage beauty or a convertible luxury car can lead your baraat possession to a next level.
4. A quirky bike with sidecar
Grooms can also make the statement in a Bollywood style by taking the inspiration from the movie #Sholay and can arrive on a quirky bike with a sidecar to ditch that black and white feel of every traditional wedding.
5. Segway or an ATV
Have you ever thought of riding a Segway or an ATV! Well, if you haven't then, why not take an entry to your married life while swaying just like Karan Sing Grover did on his wedding with Bipasha Basu towards the Mandap. Apart from this, a modish ATV is a stunning idea for the groom entry to revive a feeling of adventurous Dulha within you.
So, grooms to be you what's your entry to the mandap is going to be like? Like a Maharaja, or like a cool guy with a unique style. Whatever you choose to make it worthwhile to show off your brides as well your guests your efforts into your wedding.