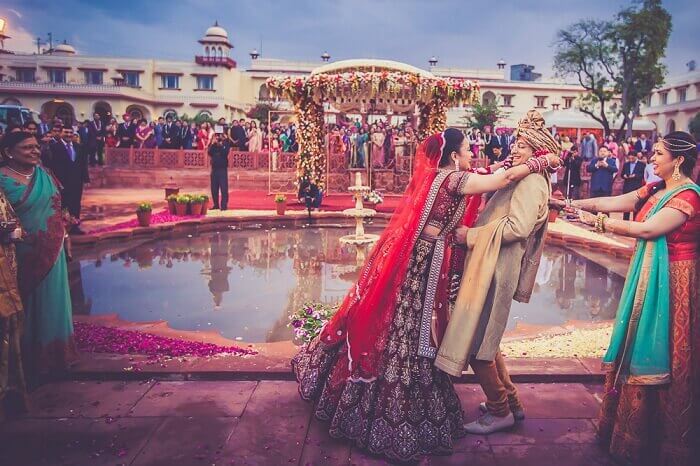 What clicks to your mind when you hear the word – "Destination Wedding"! Definitely, the cities of Rajasthan with luxurious facilities, but what's the most prior aspect that turns up immediately with that? It's Budget.
Destination weddings in Rajasthan can make you drool and leave you in the blissful experience for the rest of your life until you care about the cost and external charges that you might need to consider before the arrangements.
Especially, if you wish to have a destination wedding in Jaipur and Udaipur, for sure, you have to take the assistance from a wedding planner while looking up to your desires. Here are some of the basic ground rules you should bear in charge before hiring an event planner as well having a destination wedding in Jaipur.
Days and Occasions:
Every wedding is a maximum 2-days event. So, rooms are booked for 3-days and 2-nights as per the arrivals of guests. All of your guests can check-in to the hotel during the daytime on the first day and can attend the Mehendi function followed by lunch. Then, in the evening hours can relish the Sangeet ceremony along with the starters and dinner.
On the D-day, after having breakfast in the morning, the main wedlock can be followed in the day with lunch and reception at night. This schedule you can keep in check with the help of your close family members so that guests can freshen up and check out post breakfast from the venue.
Guest lists:
An expectancy of 150-200 people is always there for the destination wedding. So, no wonder people are going to arrive on their own, and you don't have to bear the flying or travel cost. And, if you are in no mood to cut off guests and expecting a count of 250 people, then you can catch up with 3-star properties.
The venue for the events:
Places in Jaipur as well Udaipur have the history of carrying the royal charm in them mostly for the weddings. From the palatial location that is centuries old to luxurious hotels and resorts, both Jaipur and Udaipur have the perfect backdrops for a marriage to opt.
So, a 2-day event at any majestic venue with the gathering of around 200 people may cost you about 30-40 lakhs inclusive of your stay. But, a critical thing you need to keep in mind is that Jaipur and Udaipur are always on the top list for the destination weddings. Hence, bookings are to be followed in advance.
Accommodation and Food: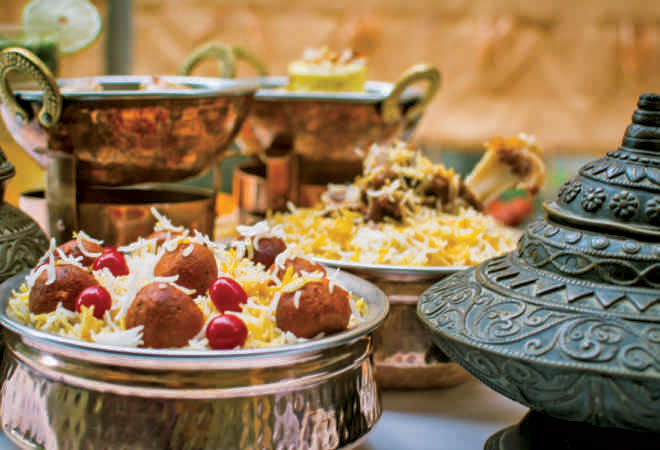 Preparations for the guests in concern to accommodation and food are tough tasks as you need to be sure to give everything hassle free. 60% of the cost is always on the mark of stay and venue that makes a considerable difference to think for the rest of the facilities.
And, when it's about food and catering, maximum palatial locations offer that too along with accommodation, a venue with some standard décor to maintain the finest trait of a budgeted destination wedding. Therefore this all can cost around in the valuable packages of 10 lakh per function.
Décor with Production: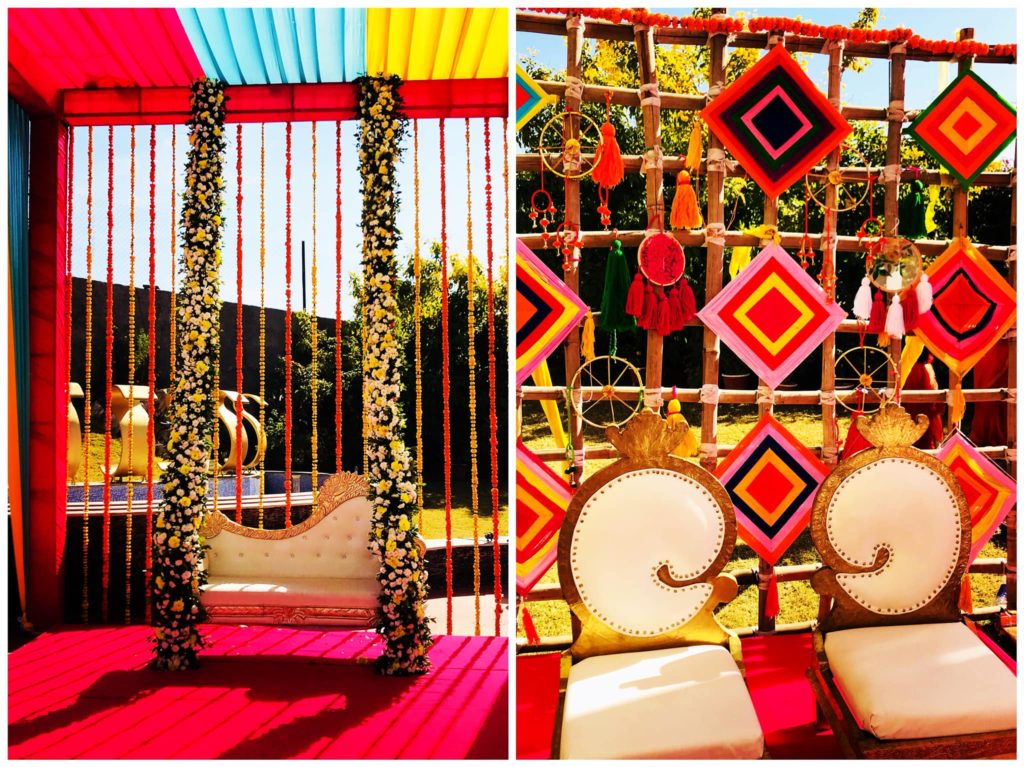 The budget for decoration should be separate for around 10-12 lakhs if you want to go for beautiful surroundings that include floral arrangements, lighting, stage etc.
Collective charges and other amenities:
The list can be as long as you discuss with your folks, as there can be miscellaneous charges for Transportation from the hotel to the venue, Sound & DJ equipment rental, Entertainment like folk artists, Mehndi artists, Pandit, and Favors for the guests.
Tips on the hands:
Apart from all, essential tips and tricks you need to keep on the check are to grab lucrative deals in your package for lunch, dinner, and breakfast in-house. You can also save on the drinks by serving the IMFL rather than expensive alcoholic brands.
And, many of the hotels and resorts assure the laundry and minibar things on the house. So, make sure to talk to them about it on a discounted offer when you book the entire deal.
Overall on a final note we can assume that a modest destination wedding in Jaipur can be wrapped up in a budget of 50-60 Lakhs for a gathering of approximately 150-200 people depending on your choice of 3-star, 4-star, 5-star, and offbeat venues along with accommodation, decoration, food & drinks, and relevant extra cost that can be suggested by your wedding planner or coordinator.